BARBERS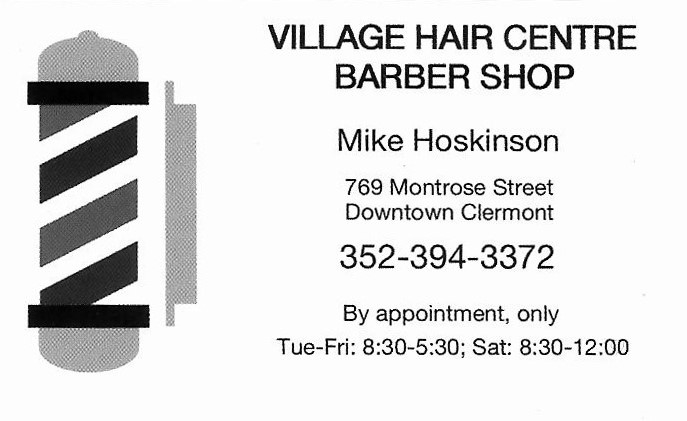 by appointment only.  $11.
Been going there for 4 years. He is a history buff, old-time resident of Clermont, knows everyone and everything about Clermont.
He is a regional treasure-trove…and does a great cut.  Recommended by Joe Mucha.
BEAUTY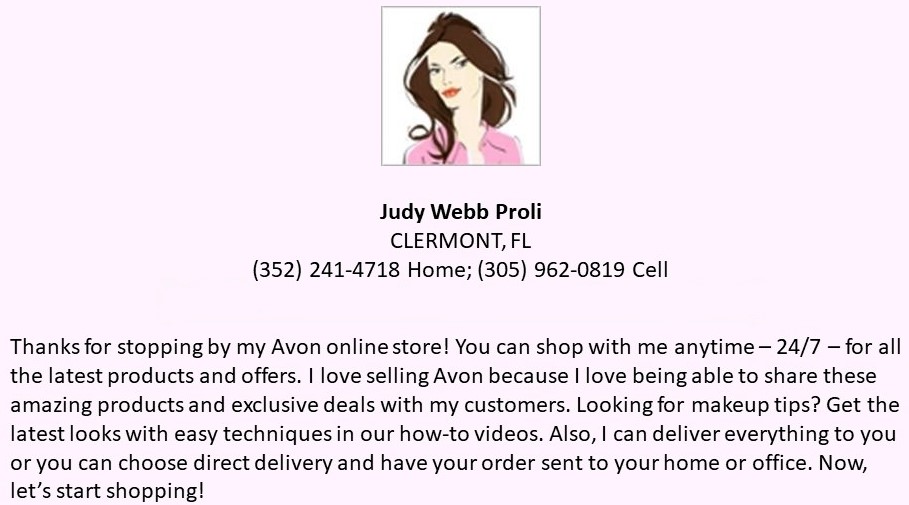 https://www.avon.com/myavon/jwebbproli?reo=jwebbproli
BICYCLE SALES & REPAIRS
855 E. Plant Street, 407-614-8280
connor [at] crazylennysebikes [dot] com
ryan [at] crazylennysebikes [dot] com
marc [at] crazylennysebikes [dot] com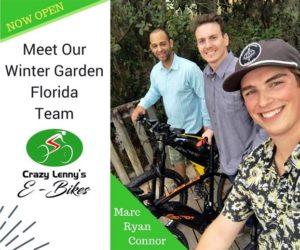 After selling over 6,000 e-bikes, Crazy Lenny's opened their second location in Winter Garden, Florida on February 1, 2018.
You might recognize at least one of these three faces, Connor (front). Connor has moved from Madison to Winter Garden to manage the new store. Is he adjusting? Well, "The weather in Winter Garden, Florida is certainly warmer here, that's for sure!" You may see Connor, Ryan, and Marc riding around as they get to know the area even better.
HIGHLY RECOMMENDED BY WAYNE SETTLE
After phasing out of American TV & Appliance in the early 2000's, Crazy Lenny came out of retirement in the spring of 2013 to open what he saw is the future of biking for health, transportation and just about anything. After struggling to keep up with his sons on bike rides, along with lingering knee and hip pain after rides, one of his friends suggested riding an e-bike. After trying one, he was hooked. (No wonder he's always telling customers: "you don't have to buy one, just try one!".) His pain went away almost immediately and he enjoyed riding so much more. His passion for e-bikes is best put when he states: "it is the best product since microwaves and color TV's". He started out the business by purchasing a few bikes from various brands and after rediscovering his love for retail it expanded into so much more.
Well, four years later, Crazy Lenny's E-Bikes is already in its second location with a bigger and better showroom for his customers. It is one of the largest independent electric bike store retailers in the nation with 12 e-bike brands, nearly 200 models on display, and over 4,000 e-bikes sold. He puts it best when he tells his customers: "We guarantee the lowest price in the nation or I will refund you the difference with a personal check. With over 4,000 e-bikes sold nationwide, we know e-bikes".
Apparently, Lenny's belief is not so crazy after all!