PROPANE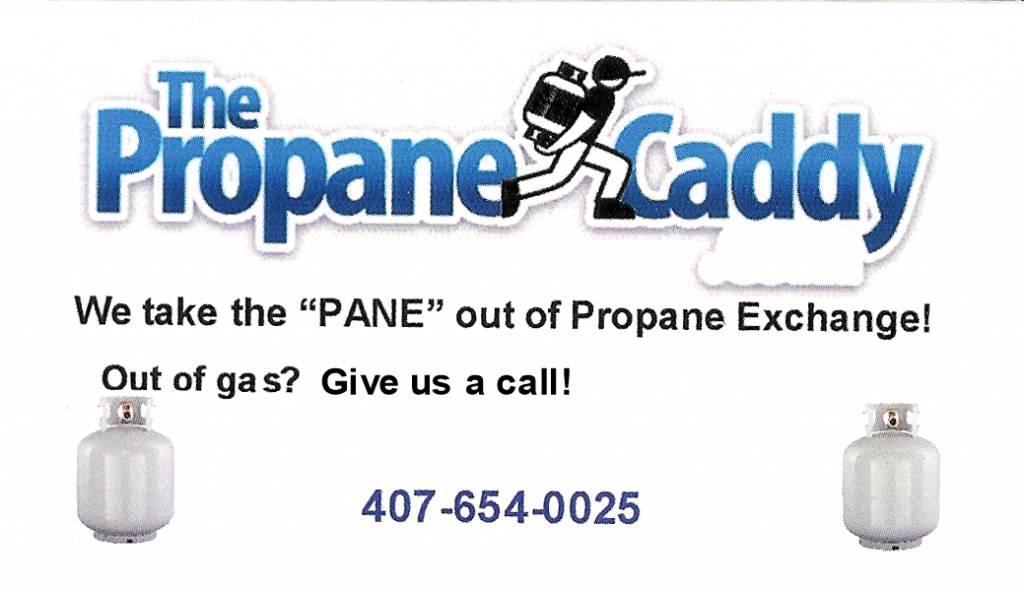 Brandi gives first rate service by appointment.
RV REPAIRS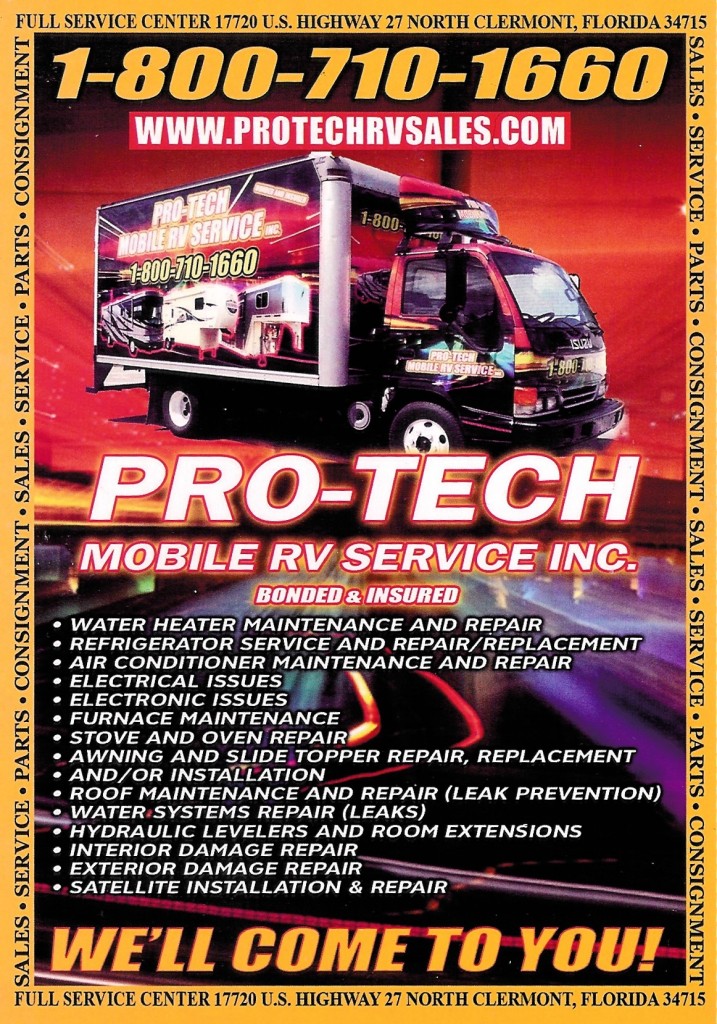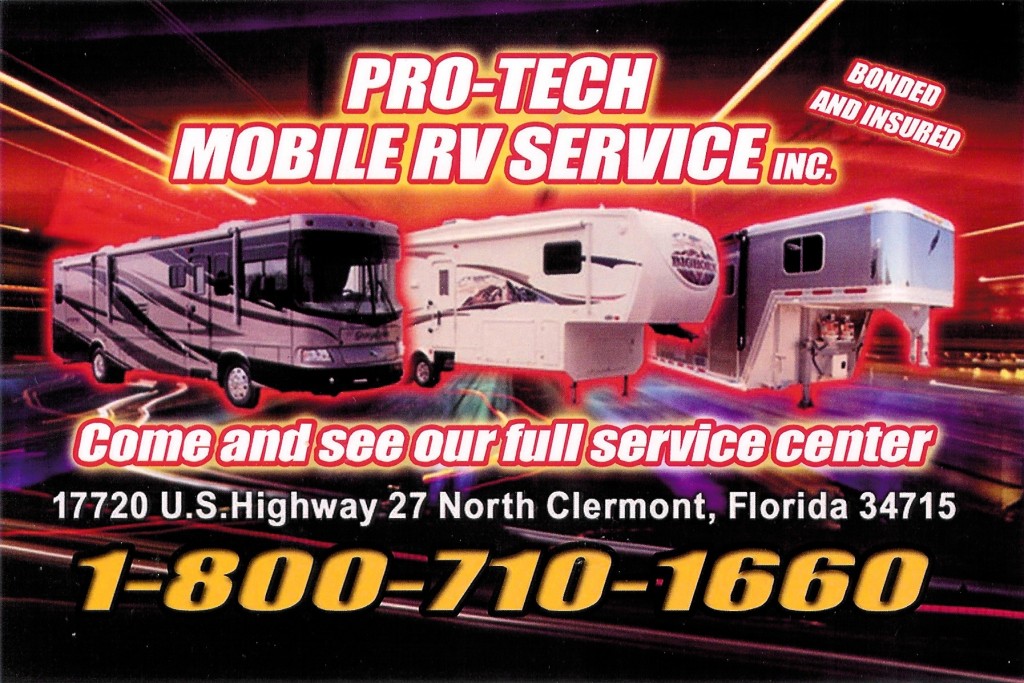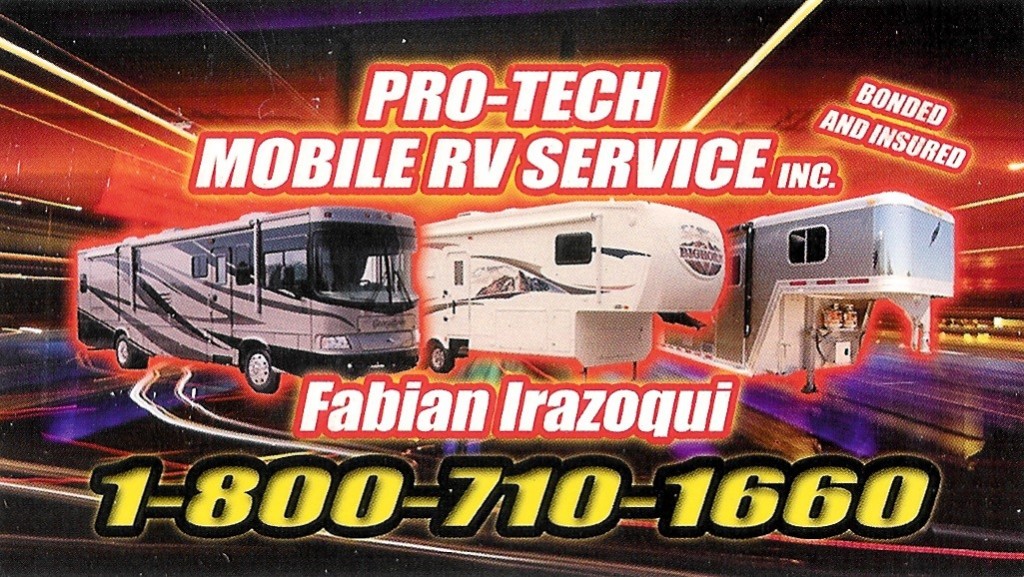 Highly recommended by Wayne & Rita Settle for quality service with a hand-shake and miles of smiles.  If you want 1950's kind of service give these guys a call and you won't be disappointed!!!
SALES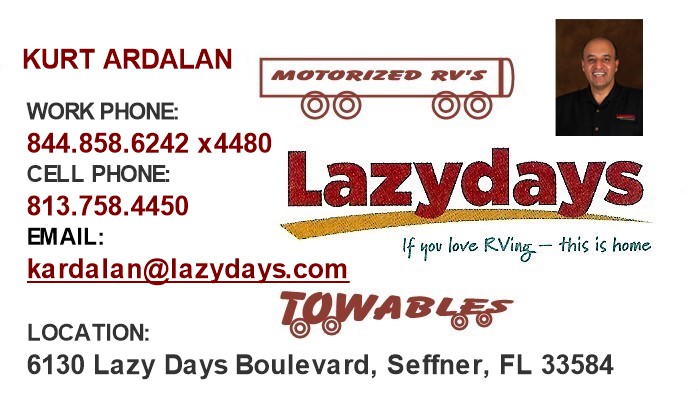 kardalan [at] lazydays [dot] com
Kurt is a quality sales person.  He sells what is best for you, not for him.  With his years in the business, he is knowledgeable about every type and Lazydays has every brand you could ever hope to find.
"Since I joined the Lazydays team, I have become a better sales professional; providing better service to my customers, who have also become friends. On a personal note, I am a father of two. I enjoy spending time with my kids both on the water and on land!" Quote by Kurt.
Tell him Wayne & Rita Settle sent you and he'll give us a bonus!